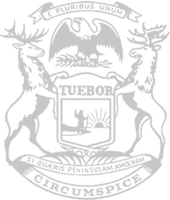 House oversight panel approves plan to rein in emergency powers in state government
The House Oversight Committee today approved a plan state Rep. Andrew Beeler helped introduce to rein in broad emergency authority used by state executive agencies — bolstering accountability to the people's elected representatives in the Michigan Legislature.
Beeler, R-Port Huron, sponsored House Bill 6207, which is part of a broader plan to strengthen public accountability for powers used by the governor and state agencies to address emergencies — often when the health or safety of residents is at risk. The plan sets a variety of safeguards in place for emergency powers, focusing on transparency, time limits unless lawmakers extend a power, and the elimination of redundant laws and unnecessary powers.
Beeler's HB 6207 would specifically create transparency and enable legislative oversight of the administration's authority to order a mine to suspend operations or take other corrective action to protect the public health, safety, welfare, or the environment. The bill would require officials to notify the Legislature within 24 hours of issuing an emergency order.
"Many emergency powers lack real oversight, making the authority wielded by executive agencies a one-way street — the Legislature gave the administration authority without ability to keep an eye on how it is used," Beeler said. "The safeguards proposed in our bipartisan plan will restore accountability to legislators, where there is a direct line of accountability to the citizens of Michigan."
Overall, the 31-bill package would increase accountability by:
Setting reasonable timeframes: Some bills within the package would provide a specific role for elected legislators in the exercise of certain emergency powers, by ending the use of authority after 28 days, requiring the Michigan Legislature to decide whether circumstances warrant an extension of the power in a particular instance. For instance, one bill would set a time limit and allow legislative reauthorization for epidemic orders issued by the Michigan Department of Health and Human Services, an authority that was used quite broadly related to COVID-19.
Ensuring transparency: In order to ensure lawmakers overseeing state departments are aware of the use of emergency authority, Beeler's HB 6207 and other bills would simply require the executive branch to notify the Legislature in a timely manner — typically 24 hours — after some powers.
Cleaning up the law: Additional bills in the package would repeal unnecessary or outdated emergency powers, some of which have rarely or never been used. Other statutes to be repealed are redundant, granting power also authorized elsewhere in Michigan law.
The plan largely earned bipartisan support and now proceeds to the entire House of Representatives for consideration.
###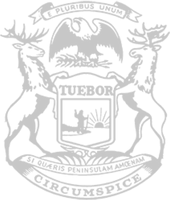 © 2009 - 2023 Michigan House Republicans. All Rights Reserved.
This site is protected by reCAPTCHA and the Google Privacy Policy and Terms of Service apply.