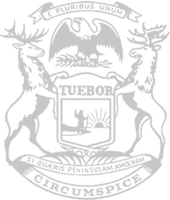 New legislator Angela Rigas blocked from serving on state House committees
State Rep. Angela Rigas won't serve on any House committees during the 2023-24 legislative term, in an apparent act of retribution after Rigas voted against installing the new Democrat House speaker. 
On Wednesday, Rigas voted against installing Rep. Joe Tate as the new speaker of the House. On Thursday, Rigas got word from Speaker Tate that she would not be serving on any committees along with two other legislators who voted against the new speaker.
Rigas voted against installing Tate as speaker because his agenda does not align with the concerns and priorities of her constituents.
"In a bitter act of retribution mixed in with some cheap political theater, our new House Democrat speaker is attempting to disenfranchise close to 90,000 people across west Michigan," said Rigas, R-Caledonia. "It won't work. I won't be silenced and won't back down. I will continue to fiercely advocate for my constituents."
All three legislators who did not receive committee assignments, including Rigas, are also members of the House Freedom Caucus.
"It's truly ironic that I campaigned to protect people's intrinsic civil liberties like freedom of speech, only to get quickly silenced after a couple of votes by Democrats who are now completely in charge with running our state. I won't be intimidated or scared off. Political games like prohibiting me from serving on committees only strengthens my resolve."
After House Democrats received criticism for not appointing certain legislators to any committees, Rep. Rigas was notified late last night that she had been appointed to an obscure housing subcommittee with no clear direction.
Rigas originally asked to be appointed to the House Education Committee. She's especially disappointed she won't have a more direct impact on improving our state's education system as a whole. She believes educating our children is essential to a strong and prosperous economy and society.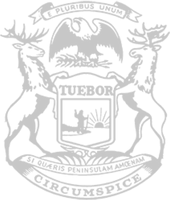 © 2009 - 2023 Michigan House Republicans. All Rights Reserved.
This site is protected by reCAPTCHA and the Google Privacy Policy and Terms of Service apply.