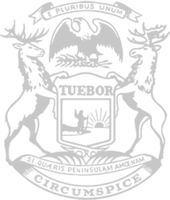 Rep. Borton: Governor must revise indoor dining capacity limits as restaurant industry suffers
RELEASE
|
February 19, 2021
State Rep. Ken Borton, of Gaylord, today issued the following statement calling on Gov. Gretchen Whitmer to immediately readdress her administration's ongoing 25-percent capacity limit for indoor dining. Borton said he supports a Michigan Restaurant and Lodging Association's plan that was revealed on Wednesday, which uses the percentage of positive COVID-19 tests in the state to establish clear metrics for reopening an industry that is Michigan's second largest private employer and responsible for 12.5 percent of the state's workforce:
"Time after time, as COVID-19 has impacted our state and Gov. Gretchen Whitmer has issued executive orders and health directives in response, legislators have heard from people in the communities they represent.
"They deliver stories of grief, stress and desperation. Their livelihoods have been taken from them through no fault of their own. In a House Oversight Committee hearing this week, the Legislature once again provided a platform for people to share their experiences – and it was a familiar feel to when the Legislature heard from struggling high school athletes and parents, salon workers, fitness center owners and many others who have slipped through the cracks of this administration's concern.
"I am supportive of MRLA's plan because it is clear and data-driven. It lays out metrics that small-business owners can understand and allows them to resume their livelihoods – in a way that respects the seriousness of the virus and the reality that these businesses cannot hang on forever under these capacity limitations. I call on the governor and the Department of Health and Human Services to work with industry experts and the Legislature to craft an effective solution that protects lives and livelihoods. I will continue to push for these efforts in the Legislature."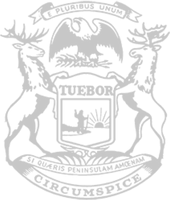 © 2009 - 2021 Michigan House Republicans. All Rights Reserved.
This site is protected by reCAPTCHA and the Google Privacy Policy and Terms of Service apply.