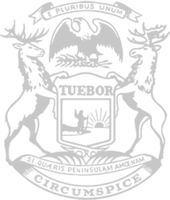 Rep. Frederick: Michigan House continues urgent COVID-19 response today
State Rep. Ben Frederick, of Owosso, today issued the following statement as the Michigan House prepares to take up several measures to address COVID-19:
            "As the COVID-19 health crisis continues to evolve, so must our response. The ever-changing needs of Michigan first responders, health care workers, frontline employees, and educators are at the forefront of our minds and it is incredibly important to us to ensure they have the tools they need to serve our communities well. In the coming weeks, the people of Michigan will see several relief measures. I am hopeful to see them signed by the governor and implemented as soon as possible."
###
HB 5715 (Rep. Sheppard) Eliminates red tape to allow health care facilities to expand patient care options, such as temporary mobile facilities, during the COVID-19 pandemic.
HB 5724 (Rep. Sheppard) Allows health care professionals to provide medical services in accordance with their education, training or experience during the COVID-19 health crisis.
HB 5721 (Rep. Sheppard) Helps give patients uninterrupted access to medications by requiring insurers to cover 60-day emergency refills and up to a 90-day early refill during the pandemic.
SB 1021 (Sen. Schmidt) Expands health care services in our state by allowing licensed Canadian health professionals to work in Michigan.
HB 6448 (Rep. Calley) Allows critical energy infrastructure workers to return to work to assist with emerging energy needs if not displaying any primary symptoms of COVID-19.
HB 4342 (Rep. Paquette) Helps combat the teacher shortage brought on by the pandemic by temporarily allowing school districts to employ unlicensed substitute teachers who meet certain criteria.
Additionally, Frederick's HB 4098, which combats the healthcare worker shortage by allowing medication aides to provide regular medications to nursing home patients under the supervision of trained nursing staff, will be approved by the Legislature in the coming weeks as several other funding and policy measures to assist health care workers and those harmed by recent shutdown measures are also being pursued.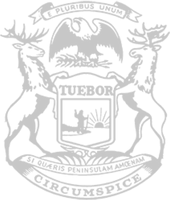 © 2009 - 2021 Michigan House Republicans. All Rights Reserved.
This site is protected by reCAPTCHA and the Google Privacy Policy and Terms of Service apply.