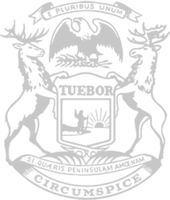 Rep. Frederick: We all have responsibility to take precautions, protect others from COVID-19
RELEASE
|
November 19, 2020
State Rep. Ben Frederick today called upon Mid-Michigan residents to follow COVID-19 safety protocols to protect their families, friends and neighbors.
"If each of us make a short-term behavior change, this surge can still be mitigated and reversed," said Frederick, of Owosso. "This isn't about whether you agree with government mandates. It's not political. It's about taking personal responsibility. Our personal response – our habits today and the way we approach this next critical period – will make the difference more than any government edict."
Frederick said Michigan is currently at about 75 percent of the hospitalization level experienced during the spring COVID-19 peak. Additionally, the Michigan Hospital Association and the Michigan State Medical Society have reported that increased community spread is resulting in more clinical staff, support staff and providers who must quarantine, making staffing challenges more significant than what healthcare systems experienced earlier in the pandemic.
"Most of us stated at some point that our first concern was to preserve our healthcare capacity and help meet the needs of our frontline workers," Frederick said. "As hospitals fill up and as healthcare workers ask for our help, it falls to us to be true to those words in our actions.
"We can only take comfort in the very high survival rates for younger folks with no preexisting conditions if our elders and the vulnerable are not continually being infected. If our healthcare workers, law enforcement officers, teachers and others are getting sick or quarantined because there is an unsustainable and rising positivity level in our communities, how can we possibly make progress and maintain those areas of social and community life we hold dear?"
Frederick said data shows the prime source of infections remains small and mid-size gatherings, typically multi-household get-togethers with family and friends, as people are most likely to relax their safety protocols.
"My family will continue to do the 'big three' – hand washing, face coverings and distancing," Frederick said. "We will approach gathering differently – for a time. We will approach Thanksgiving a bit differently, as well – for ourselves, our loved ones, our elders, the vulnerable individuals in our lives and the community we love, and for our selfless exhausted frontline workers serving us. Please join us."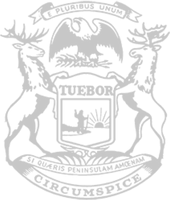 © 2009 - 2021 Michigan House Republicans. All Rights Reserved.
This site is protected by reCAPTCHA and the Google Privacy Policy and Terms of Service apply.