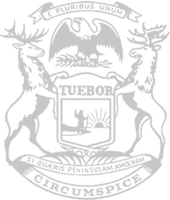 Rep. Harris, Michigan House vote to block new deer harvest reporting requirements
RELEASE
|
September 21, 2022
Rep. Mike Harris and the Michigan House today voted to prevent new deer hunting requirements from taking effect in the upcoming season.
A bill approved by the House – co-sponsored by Harris — would block the unelected Natural Resources Commission from requiring hunters to report how and where they have harvested a deer. The legislation advances to the Senate for further consideration.
"The NRC went way too far – a point that was reinforced by the many upset hunters who called and emailed my office about this new requirement," said Harris, R-Clarkston. "This type of government overreach by an unelected commission must be stopped in its tracks. After careful consideration of the issue over the past several weeks, it became clear the best course of action is to take away the NRC's authority to place this kind of burden on Michigan deer hunters."
The NRC approved the new requirements to start with the upcoming fall deer hunting season. Hunters would have 72 hours to file online reports after taking a deer – including exact location of the hunt, the type of hunting device used, and other personal information. Failure to comply could result in a misdemeanor charge under terms of the NRC order.
The legislation that would block the NRC's order is House Bill 6354.
###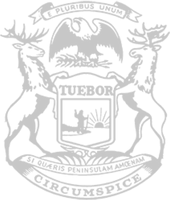 © 2009 - 2023 Michigan House Republicans. All Rights Reserved.
This site is protected by reCAPTCHA and the Google Privacy Policy and Terms of Service apply.