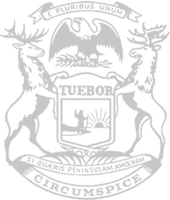 Rep. Meerman celebrates state investment in Coopersville's agricultural industry
Investment will create local jobs, grow local and state economy
State Rep. Luke Meerman (R-Coopersville) today applauded the Michigan Strategic Fund (MSF) for its approval of a state grant to support wastewater transport and disposal services in Ottawa County.
The project will provide wastewater transport and disposal services for area agriculture companies including Fairlife, Continental Dairy, DeVries Meats, Applegate Dairy and Swanson Pickle, which will invest at least $187 million and create 145 jobs upon completion of the project.
The investment meets a need to increase wastewater capacity that has been a barrier to growth for food processors in Ottawa and Muskegon counties. Development of the Southeast Regional Force Main will drastically increase carrying capacity, removing a longstanding barrier to growth, and allowing key employers to grow and thrive in Michigan for years to come.
"This grant will allow Coopersville to grow without overwhelming our existing infrastructure," Meerman said. "Our agricultural community relies on wastewater treatment to process our agricultural products into food and this collaborative effort with Muskegon County ensures our city can continue to prosper and support our farmers."
Meerman said completion of the project will also strengthen the state's agriculture industry, which contributes $104.7 billion annually to Michigan's economy. In addition to enabling existing employers to grow and expand, the project will serve as a catalyst for future investment in the area. The project also will create opportunity for much-needed housing development and attraction of new businesses in rural, underserved communities in both Ottawa and Muskegon counties.
More information about this project and others throughout the state can be found on the MEDC website.
###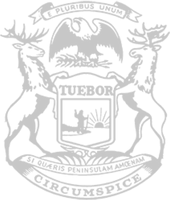 © 2009 - 2023 Michigan House Republicans. All Rights Reserved.
This site is protected by reCAPTCHA and the Google Privacy Policy and Terms of Service apply.