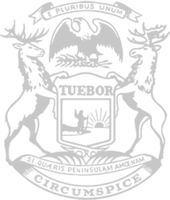 Rep. Wakeman's plan sparks the end of security system overregulation
Lawmaker's measure simplifying construction regulation is signed into law
State Rep. Rodney Wakeman's plan bringing clarity and uniformity to the construction industry regarding the installation and maintenance of low-voltage electric fences was recently signed into Michigan law by the governor.
The Saginaw Township lawmaker's measure will close a loophole that has allowed some local units of government to misconstrue the law and further regulate low-voltage electric fences, a maneuver the Michigan Legislature was trying to prevent in 2018 when it passed a previous law to clarify standards. Wakeman said due to the misinterpretation, municipalities were adopting stringent regulations that effectively rendered low-voltage security systems unusable.
"The whole point of a job provider investing in the installation of a security perimeter around their business is to protect valuable assets from theft and vandalism," Wakeman said. "However, here in Michigan, we've witnessed excessive local regulations be implemented out of the misreading of the previous law, which resulted in drastically reducing the effectiveness of low-voltage electric fences – even after companies invested a lot of money into installing them. This completely negates the purposes of these security systems. I am pleased to have had the opportunity to hear directly from businesses owners and security companies to help them find a solution to ensure businesses are able to better protect their assets."
Wakeman's plan, House Bill 5602, is now Public Act 223 of 2020.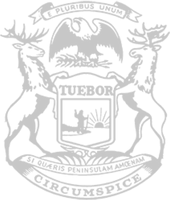 © 2009 - 2021 Michigan House Republicans. All Rights Reserved.
This site is protected by reCAPTCHA and the Google Privacy Policy and Terms of Service apply.